Destinations
Biograd
Biograd is Croatian town that served as a site of the crowning in the Middle ages. It was first mentioned in the 10th century, while in 11th century it served as a seat for Croatian kings and bishops. Biograd experienced the greatest prosperity as a medieval seat of Croatian rulers, and in 1102 the coronation ceremony of Croatian-Hungarian king Coloman was held there. Many material remains of that turbulent and rich history of Biograd are on display at the Biograd Regional Museum.
Biograd is a relatively small town but with rich history and monuments such as Christian sacral buildings. The parish church of St. Anastasia (1761), early Romanesque St. Anthony's church (13th ct.), St. Rocco's church (16th ct.). from the ancient Biograd architecture, only basilica of St. John has survived the Venetian destruction of Biograd in year 1125 but luckily some buildings were left intact such as 800 years old Benedictine monastery of. St. Cosmas and Damian on the nearby Pašman island, together with the Franciscan monastery of St. Domnius from 16th century.
Today biograd is a famous tourist and maritime center at the very heart of the Adriatic coast. This small town that has just about right size for comfortable living is situated on a peninsula surrounded by modern marina and promenade with a view of one of the most picturesque sea channels: of Pašman island channel and scattered islets.
This interesting geographical location in the center of the Adriatic coast with National Parks and Nature Parks nearby, long tourist tradition and rich tourist, cultural, sports and gastronomy offer are just some of the reasons why you should pick Biograd as a destination for an interesting and dynamic holiday.
Zadar
Just 29 kilometers from Biograd, the city of Zadar is locates, a place of extraordinary history that spans over three millenia and with rich cultural heritage, a city that always has something new and original to offer. Located at the heart of the Adriatic, Zadar is an urban center od North Dalmatia and also its administrative, economic, cultural and political capital. Zadar is one of the top tourist destinations in Croatia, described by The Times as "the centre of fun on the Adriatic" and "new Croatian capital of cool" by The Guardian. The city will charm you with its special atmosphere and rich live – whether by day or by night. In this town there is plenty of space for walks: strolling down the stone paved city streets will turn into a walk through history but at the same time into an experience of modern life. As a city surrounded by stone walls, Zadar is a real treasury of archaeological and historical riches from antique, medieval and renaissance period, as well as of modern wonders such as the first sea organs in the world. Some forty years ago Alfred Hitchcock declared that the sunset in Zadar is "the most beautiful in the world". Many tourists share his opinion and enjoy the view of the sea, setting sun and the sounds of sea organ together with the magical lights of the new city installation Greeting to the Sun.
Šibenik
Just 44 kilometers from Biograd, Šibenik is located, the oldest the oldest coastal town founded by Croats. It is situated in the protected natural harbour, at the mouth of beautiful Krka river and at the historical origins of Croatia, probably on a location where some of the first Croats that migrated here saw the Adriatic sea, temperamental and beautiful, that protected, guarded and nourished them for centuries. It was founded as old Croatian castrum, a fort or camp, below St. Michael's fortress which has been towering over the city since then. At the canal entrance the most significant Renaissance fortress on the east side of the Adriatic - St. Nicholas fortress. Together with other city fortresses of St. Michael, St. John and Šubićevac, it is a symbol of long freedom of Šibenik, that was again preserved in the last war in the 90s. Šibenik St. James Cathedral has been built over a period of more than a hundred years and it stands as a testimony of persistence, saving and devotion of Šibenik people. The building is special not just in Croatian but in European architecture context as well: it was built entirely of stone. It boldly combines construction elements of stone slabs and ribs without any binding material. It stands out among the Renaissance churches with three-lobed gable at the facade and also with its harmony between its architecture and 71 realistic stone head portraits on its apses. Šibenik is a birth town of famous Croatian basketball player Dražen Petrović, and the apartment where he lived is today opened for visitors.
Nin
On a small island amid the shallow lagoon the old town center of Nin is located, connected with the mainland through two bridges. Nin has exciting past and beautiful present. Its stories and monuments, its beauty and natural riches are there at your disposal so you can enjoy them and find joy, health and personal satisfaction. Nature makes this small town a place ideal for pleasant vacation, interesting due to its rich history and excellent for health. This is the oldest royal town in Croatia, the cradle of Croatian state. One of the most wonderful beaches in Croatia is also located here. Nin has rich cultural heritage and preserved nature, together with the extraordinary beautiful surroundings. Nin is European destination of excellence. There is medicinal mud (peloid) in its surroundings that is used for treating various diseases. Nin also has saltworks which you can visit and witness the production process, based on a millennium-old tradition. If you touch the thumb of Grgur Ninski statue – according to the belief – you will have a stroke of good luck. Moreover, one foreign news portal included it in the ten most attractive symbols of luck in the world. It's worth trying it yourself!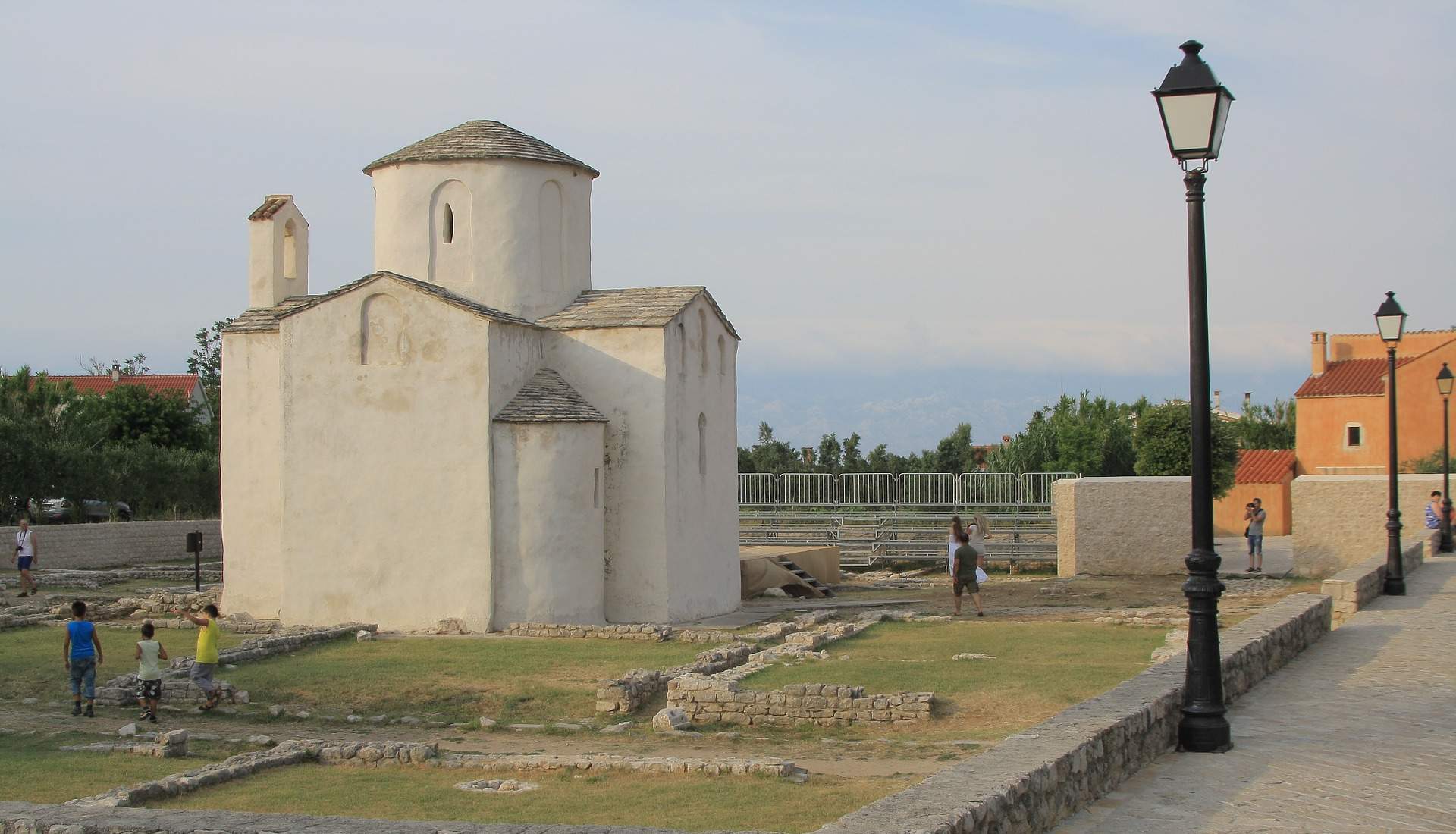 NP Kornati
Many excursion boats go to Kornati from Biograd each day so you can take one of them to visit the area of the National Park that consists of more than a thousand island, islets and rocks that look like someone had scattered pearls all over the beautiful blue sea. Or you can rent a boat and explore Kornati and its underwater world on your own. The biggest island, after which the archipelago was named is Kornat. There are no permanent settlements there today but there are many monuments from the past that include fortress, churches and numerous dry stone walls and village huts. Kornati archipelago is paradise for all yachtsmen as there are several marinas within the Park and gastronomy offer is one of the best on the Adriatic so be sure to visit some of the restaurants and enjoy fish and other dishes with a view of this amazing archipelago. Another attraction of the Park are so-called Kornati "crowns", a range of steep cliffs that descent into the sea, and are located on the outer side of the islands.
NP Krka
Just less than an hour ride from Biograd (55 km), Krka National Park is located. No visitor can remain unimpressed after he visits this extraordinary natural phenomenon. The Park encompasses the entire Krka river flow – around 72 km, and a smaller portion of Čikola river. With its seven magnificent waterfalls (the biggest one being Skradinski Buk) and lush vegetation Krka river is the natural attraction of the Park. Tufa barriers create various terraces and cascades over which the river flows and creates waterfalls. We must mention Visovac, a Franciscan monastery situated on a small island that bears the same name and it's open for visits, as well as Krka monastery, located a bit more upstream. Along the entire flow of Krka river there are remains of many towers that were used in the past to oversee the river area, and there are remains of Roman military camp called Burnum whose amphitheater, the most interesting remaining part of the site, can be seen in the Park.
NP Paklenica
Just 65 kilometers and less than an hour drive from Biograd, Paklenica National Park is located. Its area includes the foothill of Velebit mountain, Mala and Velika Paklenica canyons and all up to the peaks on the south side of Velebit. Apart from the enchanting beauty of forests and canyons, the Park is well known for its rocks called "kukovi" that are very popular among free climbers, with Anića kuk being the favourite climbing spot. There are several hiking trails, a few mountain shelters and a hut in the Park which makes it ideal for all the hiking lovers. The trails are not very difficult so even children can enjoy walking along them in the Park. Despite the scarce karst vegetation of the south side of Velebit, this area can boast with lush forest vegetation that serves as a habitat for numerous forest animals.
North Velebit National Park
The value and natural beauty of Velebit have long ago been recognized. Velebit mountain was included in The World Network of Biosphere Reserves in 1978 as a part of UNESCO's MAB programme (Man and Biosphere). North Velebit National Park was founded in 1999 and it is the youngest among the eight National Parks in Croatia. It is a real mosaic of different habitats that are home to many plant, fungal and animal species. North Velebit National Park includes Hajdučki and Rožanski Kukovi Reserves, Visibaba Botanical Reserve – where endemic plant species of Croatian Sibiraea grows – and Zavižan-Balinovac-Velika Kosa Botanical Reserve where Velebit Botanical Garden is located that has been named the monument of park architecture. Due to its values, the Park has become a part of National Ecological Network and a part of Natura 2000 network.
Plitvice Lakes National Park
Less than two hours from Biograd (155 km) Plitvice Lakes are located, the oldest (declared as a park in 1949) and biggest National Park in Croatia. The process of tufa growth is the one responsible for the formation of tufa barriers which resulted in accumulation of water and subsequently lakes. This process had created a unique and universal value that brought international recognition to Plitvice Lakes and they were included on the UNESCO World Heritage List on October 26th, 1979. Sixteen emerald green and blue lakes are interconnected through numerous streams and small rivers, cascades and waterfalls, and the most famous fall is Veliki slap, in the heart of forest hills of unspoilt nature. All of this creates unforgettable experience and adventure for visitors. There are also many caves in the Park, two of which are open for visits. Various animals live in the Park, and vegetation is lush and diverse with more 50 orchid species growing there.
Vransko Lake Nature Park
Just a short drive (5 minutes) form Biograd, Vransko Lake Nature Park is located and it is the largest freshwater lake in Croatia. It is a true paradise for swamp birds and a protected ornithological reserve. The lake is rich in fish which makes it very popular fishing spot. You can visit the Park by bike as there are several cycling trails going from Biograd to the lake. For those who like a bit of challenge, there are trails that run along the entire lake or climb up the hill to the Kamenjak lookout that has a beautiful panoramic view of the lake, coast and nearby islands. An additional attraction is a man made channel that connect the lake with the Adriatic sea through which sea tides regulate the exchange of fresh and sea water without human intervention. Maškovića Han, the westernmost example of Ottoman architecture is completely renovated today and offers accommodation and restaurant service to its visitors.
Telašćica Nature Park
Telašćica bay is situated on the southeast part of Dugi otok island, in the central part of Adriatic east coast. Due to its outstanding beauty, value and significance this bay surrounded by 13 islands and islets, with six islets inside the bay, was declared a Nature Park in 1988. The area of Telašćica Nature Park is full of contradictions, at one side of the Park there are quiet and tranquil beaches and gentle coastal slopes while at the other side there are almost vertically steep cliffs; at one side there are aleppo pine trees and oak trees while at the other side there are bare rocks. There is also an area of vineyards and olive groves, and the area of scarce growing vegetation that covers dry parts of the Park. Three basic phenomena represent the main features of this area: unique Telašćica bay as the safest, the most beautiful and biggest natural Adriatic harbour with 25 small beaches, Dugi otok cliffs that rise up to 161 m above the sea and descend almost 90 m below the surface, and finally Mir salt lake whose waters are beneficial for health. The most picturesque island is Katina, while Taljurić is definitely the strangest. Telašćica was inhabited in the ancient times and there are remains of Roman buildings in Mala Proversa. There are also various pre Romanesque churches with St. John's church at Stivanje polje being the most prominent one. The beginning of Croatian fishing tradition took place on these shores as the oldest written account of fishing (10th century) was found here. Scuba diving is possible on several attractive locations near the cliffs in the Park; many interesting locations can be reached on foot so one must not miss the beautiful view drom the Grpašćak lookout.
Velebit Nature Park
Velebit Nature Park has an area of 2200 sq. kilometers and it spans more than 145 kilometers, from Vratnik mountain park on the north-west to the Zrmanja canyon on the south-east. It borders with the Adriatic sea in the west and Gacko, Ličko and Gračačko fields with rivers Gacka, Lika and Otuča in the east. Velebit Nature Park is the biggest protected area in Croatia. It gained the protected status due to its natural values and significance for preserving biological diversity. Velebit was included in UNESCO's World Network of Biosphere Reserves in 1978. Cerovačke caves are located in the south part of Velebit Nature Park, and are one of the most famous and most important underground sites in Croatia. The complex consists of three caves (Donja, Srednja i Gornja) with 4 kilometers of explored corridors in total. Tourists can visit the first 700 meters of Donja and Gornja cave. These caves are extremely rich in prehistoric findings. Beside the large amount the archaeological artefacts they are also one of the largest cave bear sites in Croatia. Even today the marks made by bears can be seen on the rocks inside the caves where they used to pass. Visiting one of the caves is a great way of getting insight into the rich underground world of Velebit. Constant dripping of water over millennia has been creating stalactites and stalagmites and it is an ongoing process. It is therefore very important not to touch the formations when visiting caves as just one careless arm move we can destroy a process that has lasted for decades.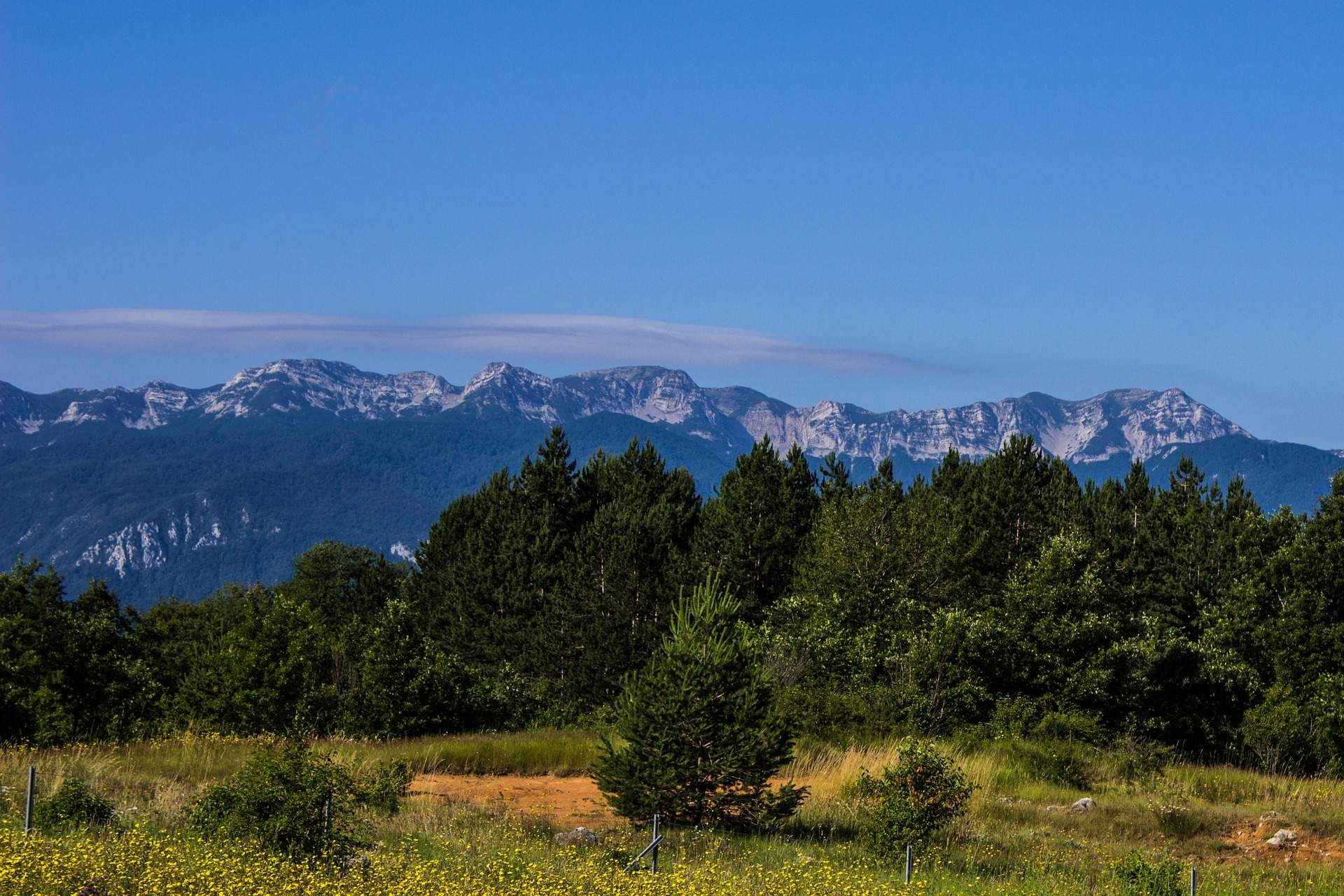 Nikola Tesla Memorial Center
Wanting to preserve the legacy and memory of Nikola Tesla, town of Gospić opened Nikola Tesla Memorial Center on July 10th 2006 in Smiljan, on the 150th anniversary of Nikola Tesla's birth. Multimedia exhibition was installed in Tesla's house of birth which was first such project or depiction of one scientist's life in Croatia. The ground floor is dedicated to the historical overview of Tesla's life where visitors can see the timeline of his life and important world events of the time, photographs, written documents, quotes from Tesla's autobiography "My inventions" accompanied with background sounds and video projection that brings us back to Tesla's childhood. The attic room features audio and video recordings that create an atmosphere of Tesla's laboratory. At the entrance of the house of birth there is a stone memorial of places that Tesla visited, went to school, had laboratories, worked and so on. It is all placed on direction signs pointed to those places, and distance to each one is written on the signs. Tesla's turbine was placed on Vaganac creek, as a watermill that consists of parallel discs moved by water friction. Testing station is a 10 times smaller copy of the one from Tesla's laboratory from Colorado Springs where demonstrations are made with Tesla coil which generates one million volts: visitors then hold neon lamps in their hands, without any cable or wire. When the coil is turned on the lamps glow, which is similar to wireless energy transfer that Nikola Tesla tried to realise.